Welcome to Ocoee English Springer Spaniels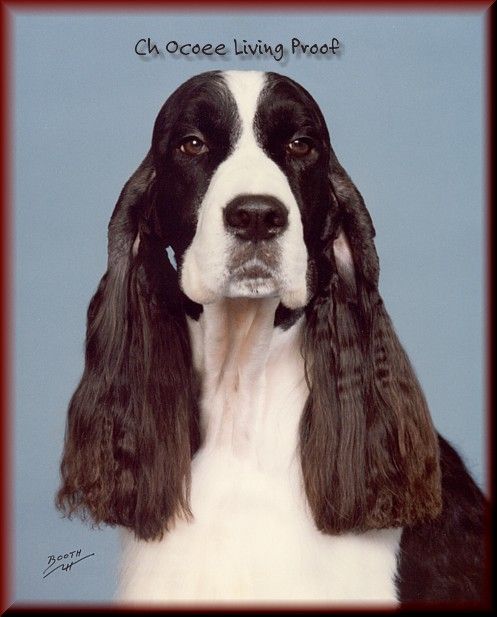 Successfully breeding for stable temperament, health, soundness and strict adherence to the breed standard since 1972. Our breeding dogs are fully health tested and all results are available to the public on the Orthopedic Foundation For Animals website.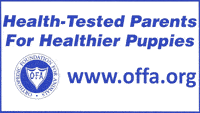 Please explore all the pages of our site to learn about us, our dogs and our strong commitment to the sport of purebred dogs.
We are American Kennel Club Breeders of Merit. To date we have bred 67 AKC Champions.

Our kennel prefix, OCOEE, is registered with the American Kennel Club for our sole use in registering English Springer Spaniels.
Our limited, selective breeding program is jointly operated by the mother and daughter team of Kathy Lorentzen and Melanie King. Our goal is to breed excellent quality show dogs that meet the requirements of the breed standard but more importantly we strive to provide healthy, loving, sound Springers to people who desire a top quality companion, obedience or agility dog. We have forty four years of experience with this breed and will do everything in our power to provide you with a happy, stable, well socialized puppy that is as free as possible from health and hereditary problems. We believe in utilizing both art and science in our program. Artistic breeding makes them beautiful and assures that they are true to the breed standard. We also use every bit of science available to us to be certain that our dogs are as healthy and long lived as possible. We are long time members of the English Springer Spaniel Field Trial Association, the Parent Club of the breed.
Interested in a puppy?

No puppies currently available but we are hoping for spring 2019 babies. We are always happy to talk about our breeding plans and also happy to refer you to others. Contact Melanie at ocoee.ess@gmail.com or Kathy at kathylorentzen@icloud.com




Looking for an adult dog? This is Bentley and he is looking for a new home.

Bentley is a four year old neutered male. He has always been a house dog and he is obedience trained. Bentley will make a loving companion for the right person or couple. He was not raised with children so we feel he would do best with a single person or an older couple. If you would like to talk about Bentley and see if he might be the right dog for you, please call Melanie at 678 200 3721 or email her at ocoee.ess@gmail.com

View some of the beautiful ads for our dogs that have appeared in various publications.



George has his own page! Follow his amazing career here.
---
Kathy Lorentzen
13577 Harris Rd.
Chesaning, MI 48616
(989) 493-1269
Email Kathy
Melanie King
13350 Nichols Rd.
Burt, MI 48417
(989) 244-1515
Email Melanie
---



May 20, 2017. A new breed record!

George is now the all time top Specialty Best of Breed winner in the history of the breed! He broke the record with number 37 at TCVESSA (pictured with his owners and breeders) and the following day he added number 38. Thank you to all who have supported this dog for so long. A month later, he won number 39 at the prestigious Eastern English Springer Spaniel Club. # 40 came at the ESSCC National Specialty!! And #41 at Golden Gate in Pleasanton, CA in October, where he also won two huge Sporting Groups and a Reserve BIS at age 9 1/2!



We are so proud to be the home of two time National Specialty Best of Breed winner 'George'. Handled exclusively throughout his career by his breeder owner Melanie, George was the Nations #1 Springer all systems for 2013, which was also the year he won his first National and The Top Twenty. Since the end of 2013 he has been shown only at Specialty shows. He has been in the breed top ten for six consecutive years and is currently the winner of 42 Specialty Best of Breeds. He won his second National in 2016 from the Veterans class.

Our heartfelt thanks go to B.A.Breese and Liz Kiener for their belief in George and their unwavering support. We could not have done this without you.
Visitor count
Website created and managed by K-LO Designs, Kathy Lorentzen. Copyright. Last updated 12/09/2018